As a university student, Achmad Zaky was bitten by the entrepreneurship bug. While studying information technology at the Institute of Technology Bandung (ITB), he launched his first business with a few friends — a chicken noodle stall.
After just six months, the funds dried up and the business went bankrupt, opening Zaky up to launch Indonesia's biggest C2C platform, Bukalapak. In 2016, Bukalapak reportedly has 1 million sellers, more than 20 million  active listed products, and 4 million visitors a day.
Zaky's story of a wide-eyed university student hoping to start a business is common among startup circles, but it may not be so in Indonesia. While the country's government has recognized the potential of the technology industry, the same can't be said for most of the population.
"I believe that our future lies on the Internet, and we need to educate more of Indonesians to become digitally literate," says Zaky.

According to the Jakarta Post, roughly 90,000 of the 208,000 primary and secondary schools in Indonesia operate without Internet connectivity, while 17,000 operate without electricity.
In 2016, the World Economic Forum ranked Indonesia 73rd out of 144 countries regarding technological readiness. While it ranked high in affordability (37th) and business usage (34th), it lagged behind in infrastructure (105th) and personal use (92nd).
To many Indonesians who do use the internet, the extent of their Internet usage is limited to Facebook. According to a study by LIRNEasia, 61 percent of Indonesian respondents agreed with the statement "Facebook is the internet", with half of that number never following a Facebook link out of the app. 11 percent of Indonesians who said they used Facebook also said they did not use the internet.
Beyond Facebook
One thing that made Bukalapak possible was Zaky's participation in Indosat Ooredoo Wireless Innovation Contest (IWIC), a mobile application competition that encourages young Indonesians to create digital solutions for real life problems. After coming in first place in the contest in 2007, Zaky used the prize money of IDR 20 million (US$1,500 today) to grow Suitmedia, the software company that would eventually make Bukalapak possible.
"IDR 20 million was a lot of money for university students at that time. Because of this win, I learned to take risks and improved myself, which built the foundation for Bukalapak."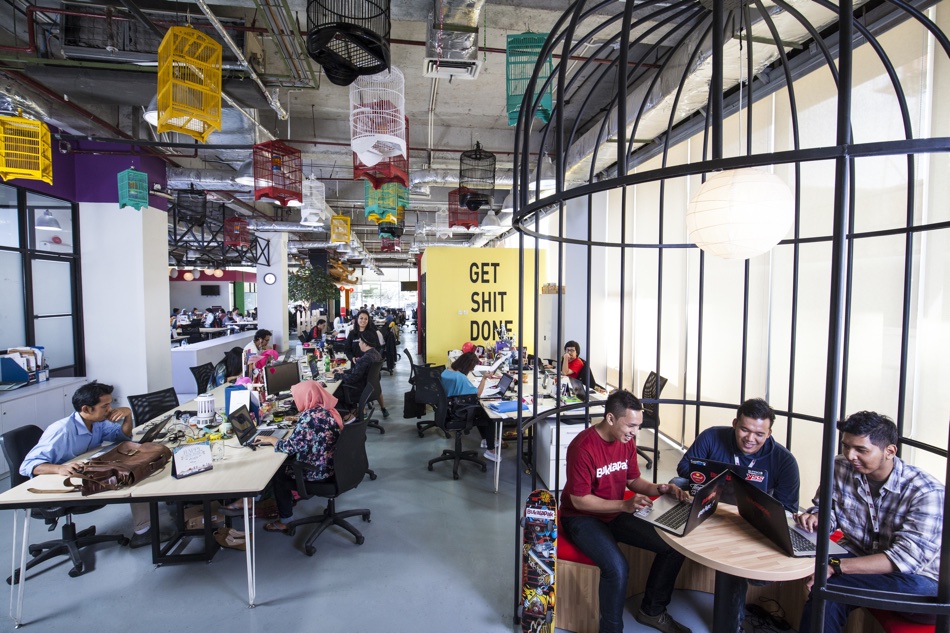 Indosat Ooredoo, the company behind IWIC, is making a change in digital literacy. Since its first competition in 2006, IWIC has received over 7,000 applications. In 2016, IWIC will hold its 10th competition, and has opened applications for international participants for the first time.
In an effort to increase diversity, the contest has also added two new categories dedicated to female innovators and persons with disabilities. Lack of diversity continues to be a problem in the tech community, but platforms like IWIC are working towards enabling underrepresented groups in Indonesia.
Berniaga.com, which has now merged with online classifieds OLX Indonesia, worked to bring digital literacy to rural parts of the country by collaborating with Intel in 2014. Together, the two companies established a 28-hour course which includes topics like email, internet, word processing, and Excel.
Schools in Indonesia are also being equipped with more technology. According to the Jakarta Post, the Indonesian government is establishing the Indonesia ICT-Based Learning Movement, which aims to provide tablet devices for young students.
Zaky hopes Bukalapak will digitize SMEs by educating them on the benefits of going online. Ecommerce could be a big platform to improve digital literacy. Indonesia's ecommerce market is estimated to be worth US$130 billion in 2020, with an annual growth of 50 percent.
"In five years time, there will be more players in the industry," said Zaky. "Not only would they be empowered, but small and big businesses alike can experience a healthy competition in the ecommerce scene."
Source: https://www.techinasia.com/bukalapak-indonesia-digital-literacy